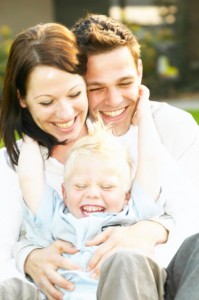 Acceptable Answers believes that a life insurance policy in Indiana may be the most important purchase you will ever make. It's the decision to help protect your family now and in the future in the case of your death.
To assist you with understanding the necessary amount to cover your family's financial needs, you can use the DIME method as shown below:
D-Death Expenses.  These include burial cost, unpaid medical bills, credit card debts, etc.
I-Income Replacement.  If you are the primary wage earner, consider what it would take to replace your income in the event of an untimely death.
M-Mortgage Cancellation.  Most likely your family would want to continue living in their home.  What would be the amount owed on the home to pay it off?
E-Education Fund.  IF you plan to help send your child/children to college, how much would you need to accomplish this?
These are the necessary questions you will want to consider when determining how much life insurance you should buy. Contact one of our insurance agents today at (888) 355-7129, or use our free quote engine to find an Indiana life insurance policy for you.
How Can We Help You?