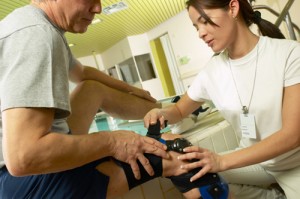 You have a lot relying on your income and perhaps even more than you think.  If the unexpected happens-you become too sick or hurt to work-would your savings be enough? Individual disability insurance Indiana helps protects a portion of your income and provides financial protection if you become disabled for an extended period of time.
Anyone who depends on their income to pay the bills or maintain their lifestyles should consider Indiana disability insurance income protection.
Here at Acceptable Answers we can help.  Our agency provides the follow benefits to assist:
Fully Portable Disability Insurance Plans – you own the policy and can take it with you no matter where you work.
Benefits are usually tax free.
It helps to protect a portion of your income, typically up to 60%.
Contact one of our agents today at (888) 355-7129, to find out how to get affordable disability insurance in Indianapolis and surrounding areas. Or, fill out the form below.
How Can We Help You?